With the new professional design service packages, small business owners can create a logo design contest with specific design requirements, choose the reward amount, set a time limit, prepay for the reward, and then post the job on Witmart.com. During the bidding period of the contest, designers will submit designs based on the contest's job requirements. Witmart.com encourages contest holders to provide continual feedback to ensure they receive a design they love. Once the logo is picked, the logo designer will receive the award.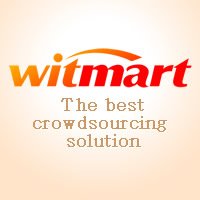 "We got to work with many professional logo designers at a very reasonable price," says Christopher from LEDi2 Inc. from Houston, TX. "Our logo competition received many great designs, and the whole process was very fun and simple. For a small amount of money, we got big results."
Contests held on Witmart.com come with a money back guarantee, customer satisfaction guarantee, and a unique design guarantee. By prepaying for the reward, providers are assured their work will be rewarded. The reward itself is held on the user's Witmart account until they select a winner(s) for their job. The reward is 100% refundable if users do not receive any bids that fulfill their job requirements.
Each Witmart account is designated an Account Manager who will provide users with one-on-one assistance ensuring users have a successful experience using Witmart.com. The Witmart team will also conduct a thorough quality control assessment by reviewing every design entry during the contest to ensure every design is both unique and original.
For more information please visit http://www.witmart.com/
About Witmart.com
Operated by ZBJ Network, Inc., Witmart.com is an internet marketplace and workplace for non-physical products including service, designs and digital goods. Together, zbj.com and Witmart.com make up the largest crowdsourcing website with over 6 million registered users. The website provides a unique and innovative platform were employers can post their service requirements and freelancers can bid for job opportunities by posting their qualifications and proposals. With identity verification and a money back guarantee, Witmart.com provides the best solution to securely and easily complete projects and their transactions.
Post on REUTERS: http://www.reuters.com/article/2012/08/07/idUS127886+07-Aug-2012+GNW20120807
And on PRWeb: http://www.prweb.com/releases/Professional/Design/prweb9772537.htm