Massachusetts Association of Community Development Corporations Logo Redesign 关注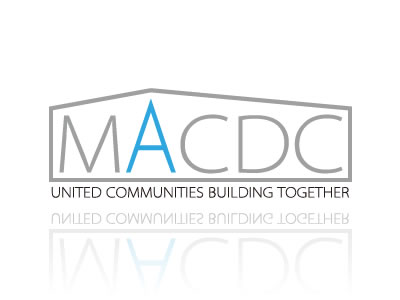 任务状态: 已完成 ()
投标开始时间: Aug 13, 2012 15:36 EDT
任务赏金: $399.00美元
投标结束时间: Sep 04, 2012 10:07 EDT
选稿类型: 普通悬赏任务
任务描述
We are looking for a logo redesign to be unveiled at our 30th Anniversary celebration.

We are interested in a logo that combines our acronym (MACDC) with either our full name spelled out (Massachusetts Association of Community Development Corporations), our slogan (United Communities Building Together), or a design that could have either of those two longer portions interchanged or combined.

We are looking for something that is modern, and could ideally include a new pictorial mark representing our values. Key words and concepts to consider: community leadership, economic opportunity, inclusion, innovation, collaboration, association, housing.

Our colors have been blue and maroon in the past, but we are interested in something different. We do not want a combination of green and gold as that is the color scheme of one of our related programs.

Our mission: The Massachusetts Association of Community Development Corporations (MACDC) is an association of mission-driven community development organizations dedicated to working together and with others to create places of opportunity where people of diverse incomes and backgrounds access housing that is affordable, benefit from economic opportunities and fully participate in the civic life of their community. We achieve this by building and sustaining a high performing and adaptive community development sector that is supported by private and public investment and sound public policies.

Attached are previous examples of our logo.

See www.macdc.org for more information about our organization.
Logo中需要包含的名字
See description.
Logo中需要包含的标语
See description.
所属行业
Nonprofit Charitable Organizations
偏好的Logo风格
一个能很容易被辨识的、能代表你的业务的图像或图形。

一个抽象的图形或者标志,能准确表达你业务的价值。

运用颜色渐变,圆角等设计元素来表现一种醒目、简洁并能代表如今网络流行设计趋势的设计风格。