Graphic Designer Needed for Various Marketing Materials Creation & Layout Watchlist
Employer: RSMG


| Job ID: 36708 | Category: Graphic & Logo Design | Job type: Contract

| | |
| --- | --- |
| Job Status: Awarding Overdue | Bidding Started: Apr 23, 2019 21:24 EDT |
| Job Budget: Negotiable | Bidding Ended: May 02, 2019 21:24 EDT |
Description
We are a small company based in San Francisco, California, that designs and develops games and apps for clients. These apps can range from utility applications for a growing energy market to educational games, and using technologies ranging from XR to blockchain. We've found we're having issues conveying our experience cleanly and professionally in our marketing and sales materials. This includes everything from pitch proposals to our website to case studies. Effectively we're looking for clean professional branding through all our client facing materials. We have a logo, but that's it in terms of branding at the moment.

We are looking for an experienced graphic designer to take our existing materials and turn them into something more easily readable and pretty. As a test we will provide existing materials from a previous project to be laid out on a page showcasing our work in that sector for future clients of that sector. Copy text will be provided as well as access to the Executive Producer to explain what the project was, what's important, and answer questions. If the test is successful we intend to move forward with other materials, including a website redesign. This role reports directly to the Executive Producer, though additional feedback will be provided from members of the sales and marketing team.

Our studio hours of operation are the California 9 - 5. The designer must be available to meet with the Executive Producer during this time to receive project details, ask questions, and get feedback.
These meetings can be scheduled ahead of time to ensure the designer knows when these will happen, and doesn't need to be available for the full California work day.

Meetings will be scheduled via Google Hangouts. The designer must have a working mic/headset, however, webcam is not needed. All needed hardware and software for the job is the responsibility of the designer.
The Bidding period has Expired
You cannot bid in this job because it's not open for bid at this moment, click the button to bid on other jobs similar to this one.
Find Other Jobs
Don't have an account? Register now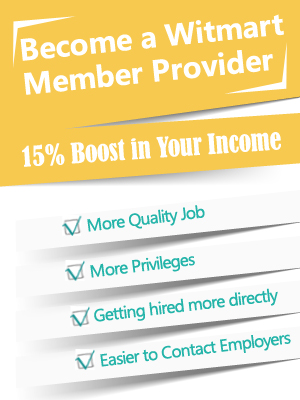 Need a logo for your business?
Join over 200,000 satisfied customers and get a logo you'll love in under 7 days. It's easy and fast!
Number of designers guaranteed
50+ designs to choose from
Unlimited revisions
Unique design guarantee
Dedicated account manager
100,000+ top designers