首饰品牌logo设计 Jewelry logo design Watchlist
Employer: Gewei

| Job ID: 37018 | Category: Graphic & Logo Design | Job type: Contest

Job Status: Completed
Bidding Started: Sep 29, 2019 22:11 EDT
Job Reward: $549.00
Bidding Ended: Oct 16, 2019 14:29 EDT
Type: Witmart-Assurance Contest
Description
我们是新加坡的一个做首饰(项链,耳环,手链,胸针等等)的品牌,公司名字叫做Puteri Clarke Pte Ltd,Puteri是源自马来西亚语, 意思是公主,Clarke 是新加坡一个码头的名字,公司名称中文译文是克拉公主。想请贵平台设计师设计一个线条简单,图样活泼,颜色鲜明,让人印象深刻过目不忘的品牌logo,将来用于产品上的盒子,包装等。
We are a Singapore brand that sales jewelry (necklaces, earrings, bracelets, brooches, etc.). Our company name is Puteri Clarke Pte Ltd. Puteri is derived from Malaysian, which means princess; Clarke is a quay in Singapore. I would like to invite your platform designer to design a simple line, lively design, bright color, impressive brand logo, which will be used in the future on the product box, packaging and so on.
Name need to be contained in the logo
Puteri,或者 Puteri Clarke ( logo can either contain Puteri or Puteri Clarke)
Slogan need to be contained in the logo
没有特别要求 (no any slogan request)
Industry
Retail
Preferred logo style
A stylized type/font of your business name.

An easily recognizable image or shape that represents your business.

An abstract shape or symbol that conveys the values of your business.

A pictorial element or shape that encloses your business name.

A character or mascot that represents your business.

A focused, clean and simple design that represents trends on the internet including gradients, rounded corners, etc.
Preferred color(s)
无特别要求,只求最后成品好看 (no special request, as long as the design is nice)
Preferred source file format:
AI
Business Card Design Requirements:
The prize has been included in Job Reward.
请发挥您的想象力和设计灵感吧!(please use all your imagination and inspiration!)
Job Announcements
1. 同时也请加上产品包装:盒子,袋子(含logo)设计。 Please add on the gift box+packaging (with logo) design.
Status
This job has been awarded. You can view other jobs.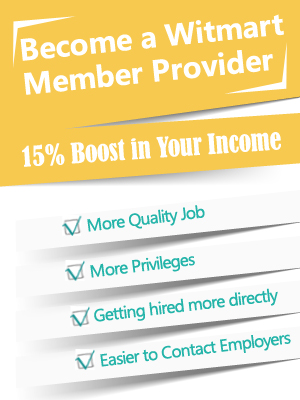 Need a logo for your business?
Join over 200,000 satisfied customers and get a logo you'll love in under 7 days. It's easy and fast!
Number of designers guaranteed
50+ designs to choose from
Unlimited revisions
Unique design guarantee
Dedicated account manager
100,000+ top designers