Logo设计 图文设计 创意设计 Logo design graphic design creative design Watchlist
Employer: JakeGao



| Job ID: 37045 | Category: Graphic & Logo Design | Job type: Contest

Job Status: Completed
Bidding Started: Oct 11, 2019 02:54 EDT
Job Reward: $199.00
Bidding Ended: Nov 07, 2019 01:54 EDT
Type: Witmart-Assurance Contest
Description
* 公司简介:专业生产低压电流互感器、开启式电流互感器、钳形互感器、罗氏线圈等产品,应用于电能质量分析、电能远程监控、智能电网等领域。公司拥有专业的研发团队,每年都会推出更新换代产品。公司业务主要是对外出口,已经与包括德国西门子、韩国三星、LG、日本软银等在内的世界品牌建立长期合作关系。

* 商标文字主体:ASCT
* 文字解析:CT是英文current transformer的缩写,即我们生产的电流互感器的英文缩写。
* 颜色倾向:蓝色和绿色(如果您的设计理念需要使用其他颜色,欢迎投稿给我们评估)
* 尺寸:暂不做特殊要求
* 源文件格式需要:.cdr(必要)、jpg、png、psd、pdf
* 需要在Logo中添加**:Electric Solution

* 设计理念:不对具体设计排版做限制,希望设计师们尽情发挥自己的创意。仅就大方向上,我们希望Logo能让人一看就觉得"高端、大气"。鼓励Logo中能带入"智能""电气""电力""电能分析"等这方面元素。

* Company Profile: We specializes in the production of low voltage current transformers, split core current transformers, clamp on current transformers, Rogowski coils and so on, used in the fields of power quality **ysis, power remote monitoring, smart grid. The company has a professional R & D team, and will innovate new generation products every year. The company's business is mainly for export, and it has established long-term cooperation with world brands including Siemens, Samsung, LG, and Softbank.

* Trademark text body: ASCT
* Text **ysis: CT is the abbreviation of current transformer.
* Color: blue and green (if your design concept requires other colors, welcome to contribute to our evaluation)
* Size: no requirements
* The source file format needs: .cdr (must required), jpg, png, psd, pdf
* Need to add a slogan to the Logo: Electric Solution

* Design concept: No limit the specific design layout, I hope that designers can make full use of their creativity. In the general direction, we hope that Logo will make people feel "high-end, atmospheric" at a glance. Encourage the introduction of "smart", "electrical", "electric", "energy **ysis" and other elements in the logo.

Name need to be contained in the logo
ASCT
Slogan need to be contained in the logo
Electric Solution
Industry
Manufacturing - Other
Preferred logo style
An easily recognizable image or shape that represents your business.

An abstract shape or symbol that conveys the values of your business.
Preferred color(s)
蓝色 和 绿色 Blue and Green
Preferred source file format:
cdr(必要)、jpg、png、psd、pdf
Status
This job has been awarded. You can view other jobs.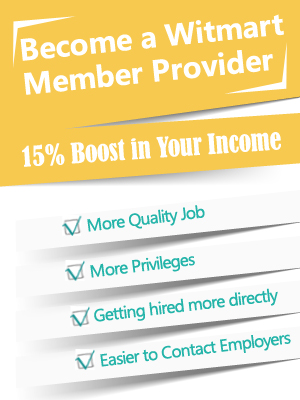 Need a logo for your business?
Join over 200,000 satisfied customers and get a logo you'll love in under 7 days. It's easy and fast!
Number of designers guaranteed
50+ designs to choose from
Unlimited revisions
Unique design guarantee
Dedicated account manager
100,000+ top designers