Mountain Biking Website Watchlist
Employer: michaeljameswheatle7


| Job ID: 3679 | Category: Graphic & Logo Design | Job type: Contest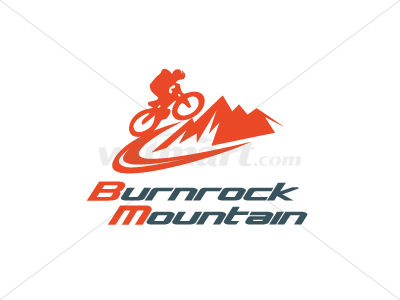 michaeljameswheatle7 picked a winning design for their business
For only $199.00, their contest attracted 38 designers.
"Great professional looking design. Fenrui_design showed great flexibility and communicated well throughout the whole process. Very happy and will use this designer & Witmart again."
--Employer: michaeljameswheatle7
Need a logo for your business?
Join over 200,000 satisfied customers and get a logo you'll love in under 7 days.
It's easy and fast!
Job Status: Completed
Bidding Started: Oct 24, 2012 4:21 PM
Job Reward:

US$199.00

Witmart-Assurance Contest
Bidding Ended: Oct 31, 2012 4:21 PM
Description
I am setting up a cycling business, which will sell (online) biking & bike training products, including physical products, audio, video etc to the general public. The primary focus will be mountain biking right now but this may, in future extend to road biking.

I am looking for modern, creative logo options which will translate well to different sizes, such as the company website, business cards, stationary, products, posters, stickers, flags, towels etc

It will need to embody the business' key elements:

Mountain Biking (obviously)
Adventure & Discovery
Fun & Adrenalin
Serious Workout/Exercise

The logo needs to be modern & polished, without too much detail, and show balance between words and images. Interested in seeing a range of options from designers, including the more obvious logos including bikes, wheels etc, to the more subtle less obvious designs which echo the subject without pushing it too hard.

The naming is to be Burnrock Mountain, but I want to be able to also use the branding Burnrock Mountain Biking or Burnrock MTB.

(Burn representing the lactic acid burn experienced in climbing a steep mountain, but also the sensation of having "burned" the rocks/mountain having climbed hard and enjoyed the following descent.)

Additionally, the logo, should also be flexible enough to be potentially amended in future to support additional brands under the same business, keeping the same flow & design concept.

Colourwise, I'm not fussed, again, I'd like to see a variety of submissions - some with low 2/3 colours, others with more -obviously the numbers of colours would depend on the design itself.

I do not want, busy, very complex or cluttered designs, or busy/complex fonts that are intricate or hard to read.

Overall the logo should embody the outdoor nature of the sport, including the mud, wet, but in particular the sunshine and exciting trails, and above all should consider the very trend sensitive market being targeted.

Some industry leading websites with logos which I like include:

http://www.wiggle.co.uk
http://www.chainreactioncycles.com
http://www.tredz.co.uk
http://www.thesufferfest.com
http://www.tahoemountainsports.com
http://www.fotolia.com/id/37163672 (like the simple styling, could be a place to start, but colours are all wrong, especially background)

None of these are quite what I'm looking for, but certainly you can get an idea of what appeals to my eye.
Name need to be contained in the logo
Burnrock Mountain
Industry
Sports and Physical Recreation
Preferred logo style
An easily recognizable image or shape that represents your business.

An abstract shape or symbol that conveys the values of your business.

A pictorial element or shape that encloses your business name.

A focused, clean and simple design that represents trends on the internet including gradients, rounded corners, etc.
Preferred source file format:
PNG & PSD (or XCF)
Status
This job has been awarded. You can view other jobs.
Need a logo for your business?
Join over 200,000 satisfied customers and get a logo you'll love in under 7 days. It's easy and fast!
Number of designers guaranteed
50+ designs to choose from
Unlimited revisions
Unique design guarantee
Dedicated account manager
100,000+ top designers