征集-伦披尼泰拳俱乐部LOGO设计/Task description Lumpinee Thai Box Club Logo design Watchlist
Employer: taoqi



| Job ID: 22059 | Category: Graphic & Logo Design | Job type: Contest

Job Status: Awarding Overdue
Bidding Started: Jan 30, 2015 05:31 EDT
Job Reward: $199.00
Bidding Ended: Feb 10, 2015 05:31 EDT
Type: Witmart-Assurance Contest
Description
中国辽宁省大连市一个海滨城市第一家泰拳健身俱乐部,名字取自泰国最有名的泰拳比赛运动场lumpinee boxing。Lumpinee是英文按照泰语的发音由来,目前是曼谷最著名的泰拳运动场及比赛。LOGO设计我有一个自己的想法和样子,由于绘画水平有限所以不能很漂亮。希望能从我的想法基础做出演变。我的想法来自,大多数搏击项目采用双拳预备架势,还有拳手出场时常常穿的戴帽子的战袍及搏击运动员常常训练穿的帽衫卫衣的组合。针对我的想法希望可以用简单的线条表示便于LOGO的实用,或者抽象的表达,还可以改变拳的姿势,改用泰拳预备式的一些动作(网络上能查的到)。也希望设计师根据我的具体介绍,能够有新的创意或者组合。有更多参考素材希望设计师可以与我联系,我可以提供。

The club will be opened in Dalian, Liaoning, China and it will be the first Thai Box Fitness Club in the city. The name was chosen after the ** famous Thai Box Competition Arena – Lumpinee Thai Box, located in Bangkok. Lumpinee is the English name based on the original Thai name pronunciation.
For the Logo I have made a draft drawing myself, but because my artistic talent is limited, does not look very well. I would like to have a Logo designed based on my own drawing, but with some changes.
** Boxing Logos I've seen use two gloves basic defence stance, or the boxer wearing the competition robe with a hood.
I would like that according to my drawing the designer would use simple lines to make it look like a Logo; another variation would be to use an oil paining type drawing with a specific Thai Box stance (on the web you can search for Thai Box logo, or drawings).
I am also open to designer's own ideas and I would like to see his /her creativity in action.
I have a few more specific illustrations, and if needed, please get in touch with me by email.

Name need to be contained in the logo
包含或不包含没有特别的要求,可以根据设计需要引用中文或者英文或者泰语的文字。The name within the Logo
Slogan need to be contained in the logo
如果设计师有好的建议希望提供.Whether a Motto is needed within the Logo
Industry
Sports and Physical Recreation
Preferred logo style
An easily recognizable image or shape that represents your business.

An abstract shape or symbol that conveys the values of your business.

A pictorial element or shape that encloses your business name.
Preferred color(s)
同行业参考:红、黑、黄选用较多。目前已知的颜色为屋顶黑色或者深灰、沙袋是红色与黑色;地面是红色与黑色相拼;拳击台主色为白色I do not have specific color requirements, but usually this industry used mostly red, black and yellow. 。
Preferred source file format:
AI/psd/pdf
Job Announcements
1. 非常感谢大家辛苦的创作。希望大家能够围绕我的主题创作,因为时间紧,没有一个主体方向大家创作会跑偏也会浪费时间精力。所以我自己订立了主题。在投标设计前我自己充分浏览同业同行LOGO设计以及相关视频照片,最后我发现拳击训练的视频和比赛视频,拳手多会采用帽衫,几乎代表了专业服装,另外拳击防守架势也几乎被所有格斗术采用。我将这两者结合后省略面部手绘了一个草稿LOGO,我起名字"拳手"。我寓意:所有客人都能通过训练成为这个拳手形象,并且充满神秘和联想。如果加上面部,LOGO表现就单一啦。但是目前我的手绘水平有限,我无法画出动感气势,这个画稿过于凶悍会变成死神形象,过于柔弱会看起来弱不经风。我希望大家能在我的这个设计基础上进行精心创作,用简明线条;抽象线条;流线等方式实现完成,最终成型的LOGO应该精炼到一笔不能多啦也一笔不能少啦。希望大家注意;1不要创作省略的面部、2不要把我的画稿照搬创作组合、3不要照搬只填色。我非常感谢大家的帮助:大家可以加我QQ15865724来跟我直接沟通。期待大家
The Bidding period has Expired
You cannot bid in this job because it's not open for bid at this moment, click the button to bid on other jobs similar to this one.
Find Other Jobs
Don't have an account? Register now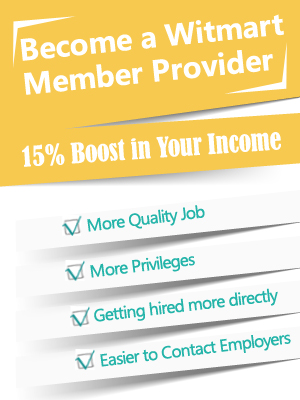 Need a logo for your business?
Join over 200,000 satisfied customers and get a logo you'll love in under 7 days. It's easy and fast!
Number of designers guaranteed
50+ designs to choose from
Unlimited revisions
Unique design guarantee
Dedicated account manager
100,000+ top designers