在线库存共享系统logo设计/inventory sharing system logo design Watchlist
Employer: 阿基米德金


| Job ID: 36918 | Category: Graphic & Logo Design | Job type: Contest

Job Status: Awarding
Bidding Started: Aug 07, 2019 03:49 EDT
Job Reward: $99.00
Bidding Ended: Aug 16, 2019 03:49 EDT
Type: Witmart-Assurance Contest
Description
您好,
吉康共享 是一家外贸B2B共享平台,保健品原料供应商,主要产品有膳食补充剂,运动营养,减肥等。系统的用途是:**内工厂分享在国外的产品库存,实现库存共享,价格让利,互相调货等;
我们需要设计一个公司Logo,Logo需要包含以下信息:
1、Logo设计需要包含这些内容:吉康共享 www.vita-supplychain.com
2、Logo无颜色要求,可根据您的理解自由发挥。
3、logo设计希望可以简洁大气、高端时尚。

欢迎投稿,一担选中,后续平台的其它设计也会优先发给您。
************************************************************************************************************
Hello,

Vita Supply Chain is a foreign B2B trade sharing platform; supplier of raw materials for health care products, including dietary supplements, sports nutrition, weight loss, etc.The purpose of the system is to cooperate with domestic factories to share stock of products in foreign countries, realize stock sharing, price concession, mutual transfer of goods, etc.

We need to design a company Logo, which should contain the following information:

1. Logo design should include: 吉康共享 www.vita-supplychain.com
2. The Logo has no color requirements and can be freely displayed according to your understanding.
3. The design of the logo is anticipated to be of simple atmosphere with high-end fashion.

Submission of your design is highly appreciated. If your logo is selected, you will be given a priority to do other designs on our platform.
The Bidding period has Expired
You cannot bid in this job because it's not open for bid at this moment, click the button to bid on other jobs similar to this one.
Find Other Jobs
Don't have an account? Register now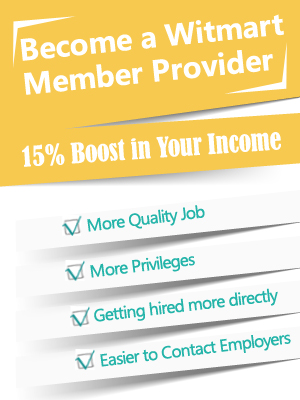 Need a logo for your business?
Join over 200,000 satisfied customers and get a logo you'll love in under 7 days. It's easy and fast!
Number of designers guaranteed
50+ designs to choose from
Unlimited revisions
Unique design guarantee
Dedicated account manager
100,000+ top designers