Employer: yopon


| Job ID: 37079 | Category: Graphic & Logo Design | Job type: Contest

Job Status: Completed
Bidding Started: Oct 24, 2019 04:58 EDT
Job Reward: $199.00
Bidding Ended: Nov 09, 2019 03:58 EDT
Type: Witmart-Assurance Contest
Description
项目表述: Job Japan(需融入Logo。可组合,变形或简缩)
事业内容:提供和介绍到日本的工作机会的人才介绍/服务公司
服务对象:愿意来日本就职的人
就职区域:全日本
事业理念:量身打造One person,One job(无需设计到Logo内)
设计要求:简洁。希望传递"匠心"和"值得信赖"的责任感
Industry
Business Services - Other
Preferred logo style
A stylized type/font of your business name.

An abstract shape or symbol that conveys the values of your business.

A pictorial element or shape that encloses your business name.

A focused, clean and simple design that represents trends on the internet including gradients, rounded corners, etc.
Preferred source file format:
PSD
Status
This job has been awarded. You can view other jobs.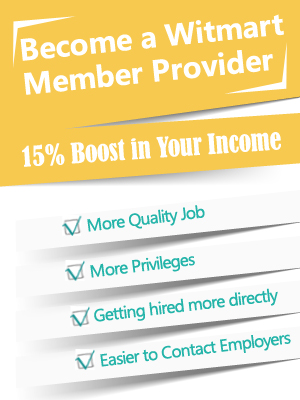 Need a logo for your business?
Join over 200,000 satisfied customers and get a logo you'll love in under 7 days. It's easy and fast!
Number of designers guaranteed
50+ designs to choose from
Unlimited revisions
Unique design guarantee
Dedicated account manager
100,000+ top designers