Many
online marketplaces
promise to supply small businesses with solutions that will take their start-up company from zero to sixty in no time flat. However, these smart businesses know better than to rely on marketplaces that don't have a solid footing or a foundation that supports multiple professional services. Witmart.com is a strong online workplace for non-physical products that can truly handle multiple services within their platform. Armed with 7 million registered users, Witmart.com along with Chinese sister site Zbj.com, offer promising logo design,
web design
, translation, writing, and sales and marketing services to small businesses to help them achieve their goals.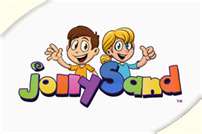 The vast wealth of knowledge and support amongst the large number of freelancers helps separate them from other online marketplace competitors. Employers routinely receive multiple bids on projects to help them succeed. Witmart's goal is not for small businesses to outsource just one aspect of their business, but to have the company become ingrained in the Witmart brand and improve their business by posting several jobs to simplify their needs. This allows the business to move forward faster and for less than it would cost to hire full time employees. This type of action is common among small businesses that use Witmart. 
Having all your services handled within one marketplace helps you streamline your business, allowing you to view all the work within one dashboard assigned to your Witmart account. See how far along each freelancer is on their assignment, request updates, private message and prepay all in one centralized location. Further discuss each job with a dedicated Account Manager and ask questions that you may have about your job postings. Having projects across several websites can cause confusion and may cause business owners to waste time that could be used elsewhere. 
Witmart wants to remind the public that no job is too small, too big or too odd to post. There are enough providers to go around and help with the project no matter what the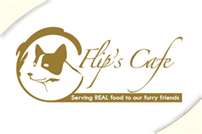 details are. Witmart's website provides users with an innovative platform that enables them to post their service requirements fast and easy so freelancers can begin bidding immediately. Witmart is focused on speed, efficiency, and satisfaction on each and every posted job. 
Witmart offers identity verification and a money back guarantee so every employer can breathe easy knowing they can request a refund if the requirements aren't met. It's part of the Witmart guarantee that extends to all their services. Witmart recommends that small businesses utilize Witmart's marketplace for any and all services needed so they can help put your small business on the map at a fraction of the cost it would take to hire individual part time workers.