Witmart Translation Services: How They Work and Why They're Best for Small Businesses
Receiving fast and easy translation results from Witmart will impress you more than you imagined. Due to their rich user base of over 7 million users, finding the ideal translator to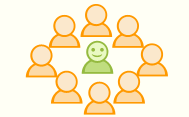 meet your needs is a cinch. These proven expert translators can convert your documents into 10 different languages depending on your requirements. These translators are available to you 24 hours a day, 7 days a week to assist you with your projects. More and more small businesses are choosing Witmart over the old-fashioned way of requesting quotes from each agency, one at a time. Conversely, upon posting your job, Witmart provides time efficient, cost effective and professional translation services. Simply explain your translation requirements and receive results in 24 hours or less. Choose the translator that provides the best fit and only pay for the result that appeals to you. Sound easy? Here is more detailed information.

Step by Step Process to Receive Your Translated Document Back in No Time Flat

1) Post exactly what you need translated and your requirements
• Aim to be as specific as possible. Include the translation language type, word count, file type, preferences, and anything else that may be important
• Set the price you're willing to pay for the job and the timeframe of the job
• Post your job and begin evaluating the translation works provided to you

2) Choose the best translator from multiple samples
• If the amount of words exceeds 300, Witmart's translators will provide you with a sample of the translation to evaluate rather than completing the entire assignment
• If the amount of words is less than 300, Witmart's translators will submit final translation works for you to choose from

3) Complete the job by choosing your provider and paying only for the best one
• If the amount of words exceeds 300, use the samples to choose the best translator to finish your job
• If the amount of words is less than 300, choose the best completed translation
• Pay only for the final result

In a nutshell, this is the entire process on how to post a translation job and receive results back in a timely fashion. During this process, you can rest assured that you won't be left high and dry with poor results. Not only are Witmart's translators some of the most well-respected in the industry, but employers have a 100% risk-free guarantee on their posted job. Any employer not satisfied with the final results will receive 100% of their money back. At all times, employers can request one on one assistance from Witmart's dedicated Account Managers to ensure that their needs are met.

Translation Services with Witmart continues to be one of their strongest areas of expertise due to their wide range of cultural influence. Employers are as confident as ever knowing that Witmart conducts Identity Verification on all translators either by email or phone, with elite translators being recognized as such. Witmart understands how important translation is and how time can be of the essence when translations are needed in a hurry. Witmart stands behind their 24 hour guarantee and their expert translators are proficient and competent at completing your translation documents above and beyond your expectations.