How a Logo Design Contest Works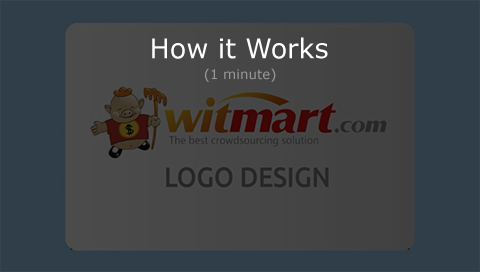 Get Started Now
Get a logo you love in just three easy steps:
Host a logo design contest to get thousands of talented designers to compete.
You pick a custom-made logo design you love, or your money back!
Post your Logo Design Contest
Write a job description for your contest, choose a package, set a time limit, prepay the reward and post your job.
Why should you prepay the contest reward?
By prepaying the reward, designers know that you are serious.
The reward will be held in your Witmart account until you select a winner(s) for your job.
The contest reward is 100% refundable according to our money back policy.
Receive many unique logo designs from professional designers
During the bidding period of the contest, designers will submit designs based on your job description. Be sure to provide
continual feedback to ensure that you receive a design that you love.You may ask for changes and revisions to the design.
We guarantee the number of designers working for you in a Witmart-Assurance Contest.
Pay for the logo you like best
When your contest ends, pick a winner and award the prize. After you award a winner, you will receive the final design
and copyright for the original design(s) from the winning designer(s).

You will get 100% refund if we fail to guarantee the number of designers for a Witmart-Assurance Contest.
One of our dedicated Account Managers will provide one-on-one assistance and ensure that your
experience with Witmart is positive and meets your expectations.
Our team will conduct a thorough quality control assessment by reviewing every design entry during the
contest. We strive to make sure the design you receive is both unique and original.
Witmart quality and value is second to none. Compare for yourself.
Get Started Now
Toll Free: 1-877-WITMART(948-6278) US and Canada Email: service@witmart.com