Biotechnology Company Logo Upgrade / 生物科技公司Logo升级 Watchlist
Employer: GFox


| Job ID: 37620 | Category: Graphic & Logo Design | Job type: Contest

Job Status: Completed
Bidding Started: Jun 18, 2020 23:18 EDT
Job Reward: $258.00
Bidding Ended: Jul 04, 2020 23:18 EDT
Type: Witmart-Assurance Contest
Description
QuaCell Biotechnology, Co., Ltd. is a fast-growing biotechnology enterprise. We can promote the R & D of biopharmaceutical and biotechnology companies by providing the highest quality products and services. We can help them develop treatments for human diseases, jointly promote the innovative development of the global biopharmaceutical industry, and improve the quality of human life.
QuaCell Biotechnology, Co., Ltd. 是一家集研发、生产、服务于一体的国际化生物技术公司。我们可以通过为生物制药和生物技术公司提供最优质的产品和服务来促进他们的研发。我们可以帮助他们开发人类疾病的治疗方法,共同促进全球生物制药行业的创新发展,并改善人类生活质量。

QuaCell is derived from the abbreviation of Quality Cells. Cell culture is an essential and vital process of modern biopharmaceuticals. The original intention of QuaCell was to provide biopharmaceutical companies with high-quality cell culture related products.
QuaCell源自Quality Cells (高质量细胞)的缩写。细胞培养是现代生物制药的重要环节,QuaCell成立的初衷是为生物制药企业提供优质的细胞培养相关产品。

QuaCell brand stands for Competence, Advancement, and Loyalty.
QuaCell品牌代表能力、进步和忠诚。

Job Announcements
1. Upgrade based on the original logo, new elements or individual letter variants could be added (we love the logo upgrade case of MabWell, see https://www.haohead.cn/2018/vi_1116/158.html), but hope to maintain the continuity of the design;
在原来logo设计基础上进行升级,可增加新元素或个别字母变体(我们欣赏MabWell的Logo升级案例,见https://www.haohead.cn/2018/vi_1116/158.html),但希望保持设计的延续性;
2.We tend to use the letter Q for element abstract processing to emphasize QuaCell's pursuit of high quality, but does not exclude other proposals that reflect our brand culture or the industry we are engaged in.
倾向于用Q字母进行元素抽象加工,以强调QuaCell对高质量的追求,但不排斥其他能体现我们从事的行业或品牌文化的方案。
3.It is best to have a three-dimensional sense (similar to MS Office and Bing logo, please refer to the attachment)
最好有一定立体感(类似MS Office及Bing的logo,见附件)
4.Have a sense of science and technology, reflecting the image of an international enterprise
有科技感,体现国际化企业形象
Name need to be contained in the logo
QuaCell or QUACELL
Industry
Biotechnology/Pharmaceuticals
Preferred logo style
A stylized type/font of your business name.

An easily recognizable image or shape that represents your business.

An abstract shape or symbol that conveys the values of your business.

A pictorial element or shape that encloses your business name.

A focused, clean and simple design that represents trends on the internet including gradients, rounded corners, etc.
Preferred color(s)
According to the color of the original logo, the hue can be adjusted appropriately, but the main color is blue. 参照原来logo的颜色,可以适当调整色调,但保持蓝色为主
Preferred source file format:
PSD
Business Card Design Requirements:
The prize has been included in Job Reward.
Including but not limited to the following:

Logo、Company Name、Company website、Title、Name、Tel、Add、eMail、

Slogan(Your Ultimate Biopharmaceutical Partner)
Status
This job has been awarded. You can view other jobs.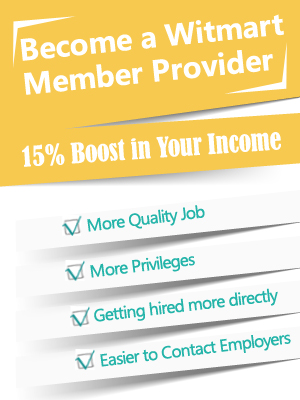 Need a logo for your business?
Join over 200,000 satisfied customers and get a logo you'll love in under 7 days. It's easy and fast!
Number of designers guaranteed
50+ designs to choose from
Unlimited revisions
Unique design guarantee
Dedicated account manager
100,000+ top designers