商标设计 国际贸易 电气产品 智能电气方案 / Logo design for global trade, electric products, expert of smart electric solutions Watchlist
Employer: 一个大程子


| Job ID: 37671 | Category: Graphic & Logo Design | Job type: Contest

Job Status: Completed
Bidding Started: Jul 13, 2020 05:55 EDT
Job Reward: $199.00
Bidding Ended: Jul 29, 2020 05:55 EDT
Type: Witmart-Assurance Contest
Description
公司简介:孵创科技有限公司的定位是"智能电气方案的专家",公司将集成中国乃至世界上最新的电气、能源、自动化领域的产品,并根据客户的需求,创新设计组合设备从而提供符合要求的智能电气方案。孵创科技创立的初衷是孵化出中国的世界品牌。

关于智能电气方案:例如太阳能自动化、能源质量分析、监控与报警、智能家居、新能源等领域

商标文字主体:FuChuang
文字解析:中文"孵创"的拼音。"孵"代表着"孵化培育", "创"同时拥有"**"和"创造"两种含义,代表着"破而后立"。因为孵创正是要孵创出中国的世界品牌,是我们的梦想。
颜色倾向:红色和黄色(中国国旗的颜色)、蓝色和绿色(新能源新科技的印象)
*以上两种配色2选1,当然设计师可根据自身理念需要使用其他颜色。
尺寸:暂不做要求
源文件格式需要:.cdr(必要)、jpg、png、psd、pdf
需要在Logo中添加**:Smart Electric Solutions

品牌定位——新科技、新方案的集中营。
品牌愿景——让世界分享科技创新带来的新生活。
品牌口号——孵创,智能电气解决方案专家。

设计理念:公司简介、品牌定位、品牌愿景等里面给予了我们对于公司的厚望,希望能帮助到设计师提供到设计灵感。如果可以,我们鼓励商标的图形设计能加入中国龙的元素,让这样一个商标能立在国际品牌之林,是我们的一种情怀。当然这是一个可选项! 因为仅就大方向上而言,我们希望Logo能让人一看就觉得"高端、大气、国际范"。Logo能体现"智能""电气""电力""等视觉感官,如果中国龙元素会**这个基调,并不强求。

Company profile: The positioning of FuChuang Technology Co., Ltd. is "expert of smart electric solutions". The company will integrate the latest products in the electrical, energy, and automation fields in China and the world, and innovate the design of combined equipment according to customer needs to provide compliance. The original intention of FuChuang is to build China's world brands.

About "smart electric solutions": such as solar automation, energy quality **ysis, monitoring and alarm, smart home, new energy and so on

Body of Logo text: FuChuang

Text **ysis: Pinyin of Chinese "孵(Fu)创(Chuang)". "孵(Fu)" stands for "incubation", and "创(Chuang)" has both the meanings of "destruction" and "creation", which means "break and then stand." Because it is our dream to incubate and create China's world brand.

Color tendency: red and yellow (the color of the Chinese flag), blue and green (the impression of new energy and new technology)
* Choose one of the two colors above, of course, designers can use other colors according to their own needs.

Size: No requirements

The source file format requires: .cdr (required), jpg, png, psd, pdf

Need to add slogan in Logo: Smart Electric Solutions

Brand positioning-The base for new technologies and solutions.
Brand Vision-Share new technologies, share new life.
Brand slogan-FuChuang, expert of smart electric solutions.

Design concept: company profile, brand positioning, brand vision, etc. give us high hopes for the company, hoping to help designers to provide design inspiration. In terms of the general direction, we hope that Logo will make people feel "high-end, atmosphere, international style" at a glance. Logo can embody visual senses such as "intelligence", "electricity", "creation", etc.

Name need to be contained in the logo
FuChuang
Slogan need to be contained in the logo
smart electric solutions
Industry
Engineering Services
Preferred logo style
An easily recognizable image or shape that represents your business.

A character or mascot that represents your business.
Job Announcements
1. 希望设计师优先考虑 "图形+文字"的logo设计。关于图形与文字的位置:图形在左,文字在右,请参考附件。
I hope that designers will give priority to the "graphic + text" logo design. Regarding the location of graphics and text: graphics are on the left and text is on the right, please refer to the attachment.

单单纯文字的设计也在考虑范围内,只要设计足够好。
Only text is also considered, as long as the design is good enough.
Attachment: 20200713103522_5f0c712b00ef5.png 20200713103745_5f0c71b9814c1.png 20200713103824_5f0c71e03fd59.png
--- Add Date: Jul 13, 2020
Status
This job has been awarded. You can view other jobs.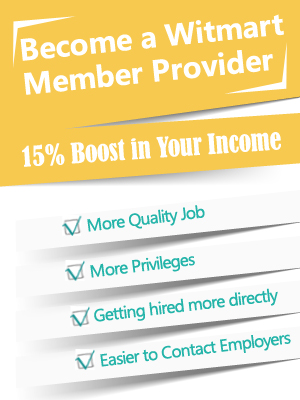 Need a logo for your business?
Join over 200,000 satisfied customers and get a logo you'll love in under 7 days. It's easy and fast!
Number of designers guaranteed
50+ designs to choose from
Unlimited revisions
Unique design guarantee
Dedicated account manager
100,000+ top designers